Via Infrastructure Manager (IM) GUI
Select the robot -> select controller -> double click or right click Configure to open the GUI interface -> choose Status -> Installed packages > there will be a popup with the list of installed packages and click the + to the left of a package to expand and display all of the details.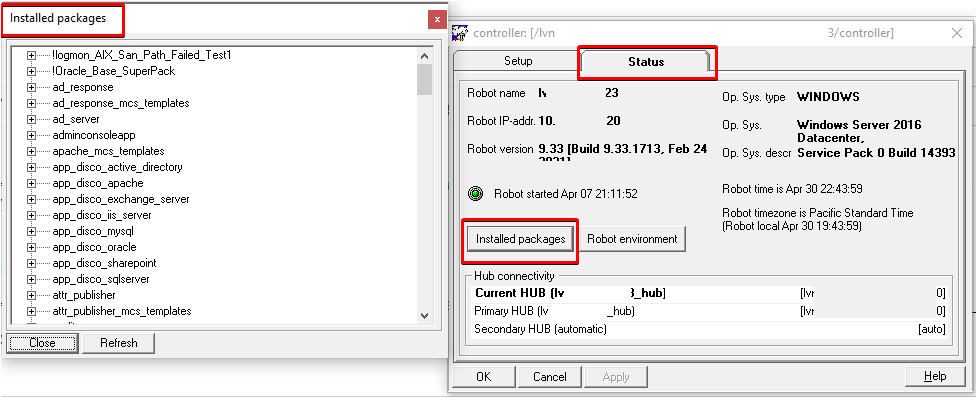 Via Admin Console
Select the robot -> Installed Packages -> click the export icon, the 'square with the arrow' -> it will be saved to disk in the naming format of InstalledPackage_xxxxx.csv containing:
"Package","Version","Build Number", and "Description."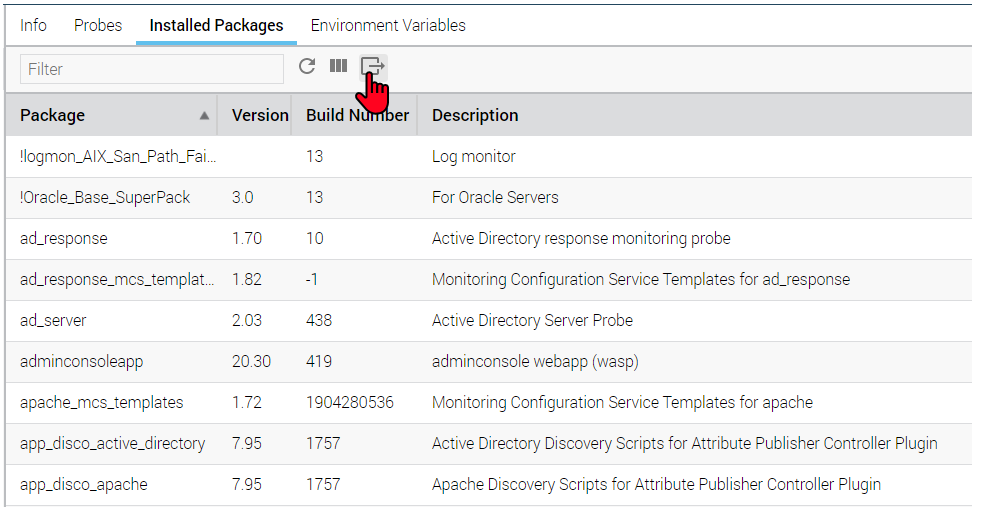 Via PU command
pu -u <UIM administrator account name> -p <UIM administrator account password> <UIM robot address>controller inst_list > inst.txt
Example:
pu -u administrator -p Hello /9.2-DOM/P_hub/oldcabi/controller inst_list_summary > oldcabi-inst.txt
Or use the inst_list argument if the complete details are desired.
Local File System
The list of installed packages displayed is maintained locally on the robot file system at:
...\Nimsoft\robot\pkg\inst\installed.pkg