When trap source IP address is found on multiple devices in Spectrum all devices with the IP receive the alert
Article ID: 140583
Updated On:
Environment
Release : 10.2.3+
Component : Spectrum Core / SpectroSERVER
Resolution
Introduced new device attribute UseRPAForTrapProcessing (0x13369) in Spectrum Server 10.2.3 that enables use of the Redundancy Preferred Address (RPA) (0x12d84) list instead of the DeviceIPAddressList (0x12a53) for processing traps.

This allows devices to be configured to excluded IPs from trap processing.

IPs that are in the Redundancy Excluded Address (REA) (0x12d85) List, are not included in the RPA list and therefore do not participate in trap processing.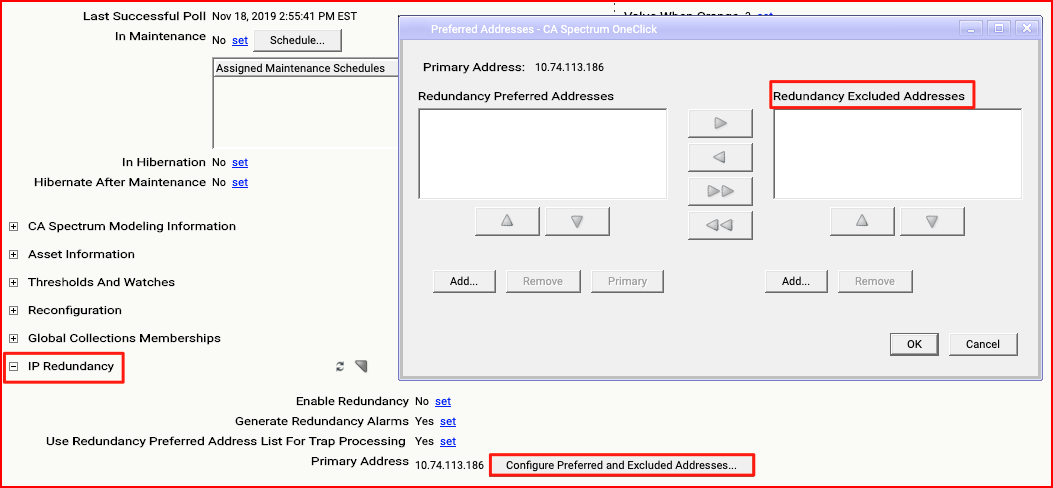 As part of this change, non-global (link-local, site-local, and so on) IPv6 attributes are also excluded from trap processing.
Additional Information
This device attribute was added in Spectrum Server 10.2.3: