The report 1.3.6.1.6.3.12.1.5.0 is an error message sent by the router you can use to troubleshoot this problem.
The OID translates to snmpUnknownContexts which according this link http://oidref.com/1.3.6.1.6.3.12.1.5 means:
"The total number of packets received by the SNMP
engine which were dropped because the context
contained in the message was unknown."
When creating an SNMP Profile in NFA or CAPC, there is an optional field named "Context".
This fields should be blank in most cases, so if you are getting this message, delete the context field.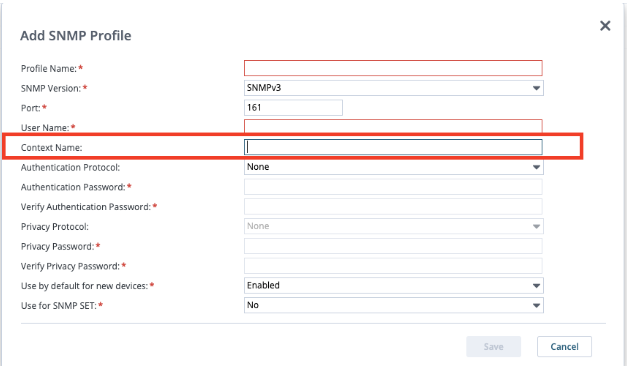 After saving the changes you will have to do a full resync of the NFA Data Source from CAPC, so that the updated SNMP profiles can sync down to NFA.
You will also have to allow some time for the profile to update the Harvester database as well.
You can check the Harvester database to verify that the context field is blank by running the following and command and checking the context field for the profile in question and making sure that field is blank.
mysql harvester
select * from snmpprofiles \G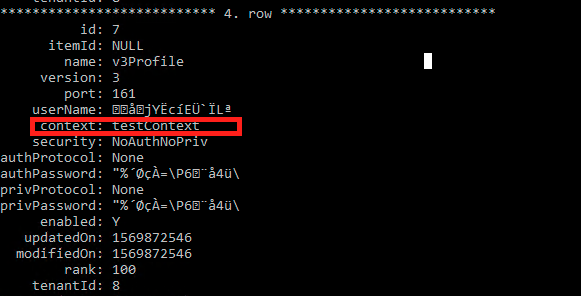 Once you verify the Context field is blank, try to rediscover the device again from the Admin->Enable Interfaces page.
If it fails again check wireshark again.