How to export the OnLineBackup events
Article ID: 137637
Updated On:
Resolution
1. In the Locater TAB of the Navigation pane, expand the Application Models, select the "By Name" item, and click o search button. Then type "OnLineBackup" without quotes and click on OK button.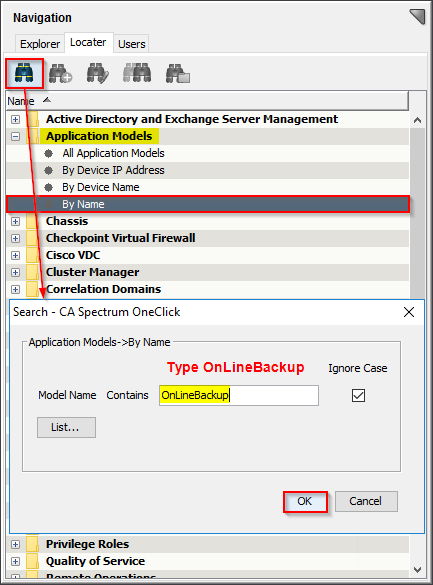 2. In the Contents pane, in Results TAB, click on the OnLineBackup item (do NOT double-click). Ensure in the Component Detail you have "OnLineBackup of type OnLineBackup". Click on the filter button.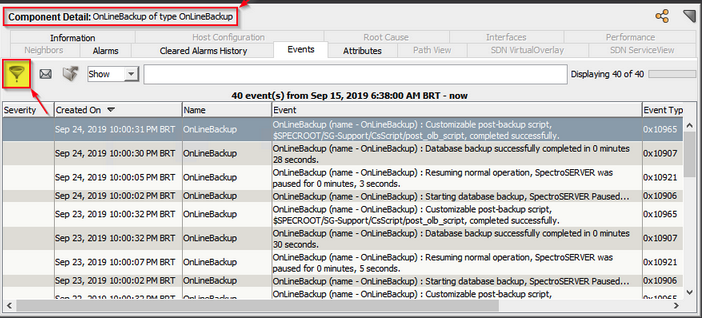 3. Select the appropriate time range.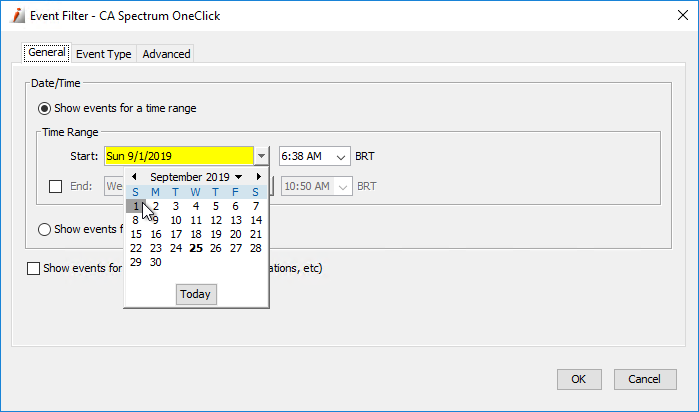 4. Set to show all columns.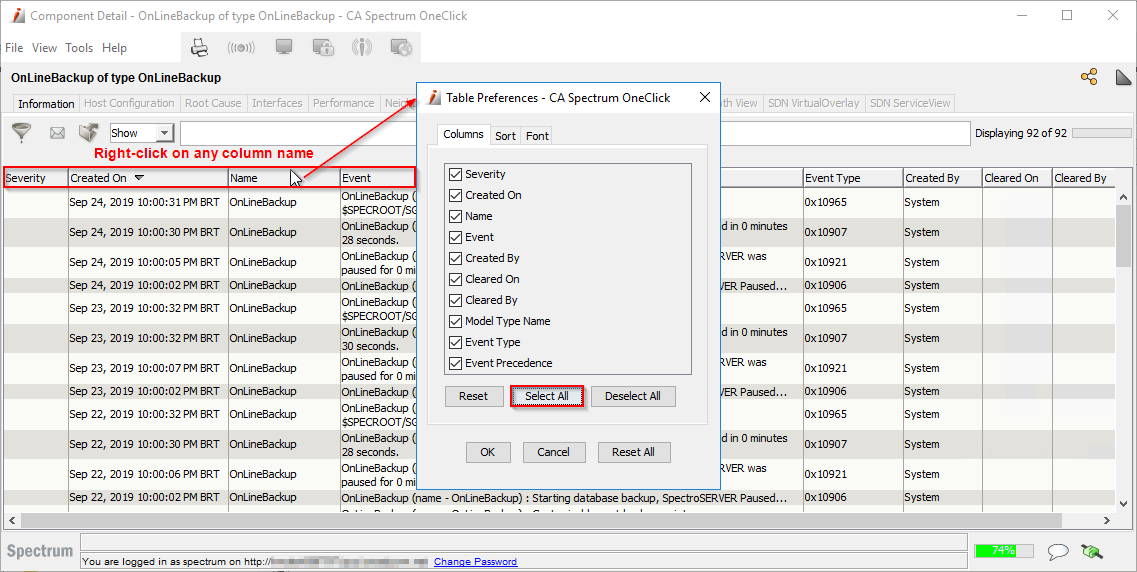 5. Reset sort order.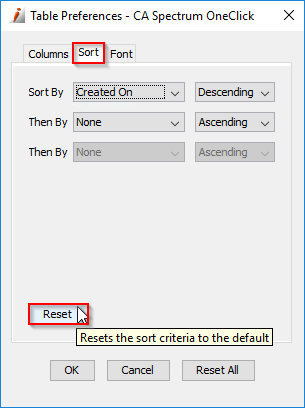 6. Click on the export button and save as .CSV file format.