Access to support.nimsoft.com granted with the creation of a user account on casupport.broadcom.com using the same username and password.
When logging into the support.nimsoft.com site, after entering the OKTA username and password which allows access to the casupport.broadcom.com site, check the "Remember me" option and select the "Login" button.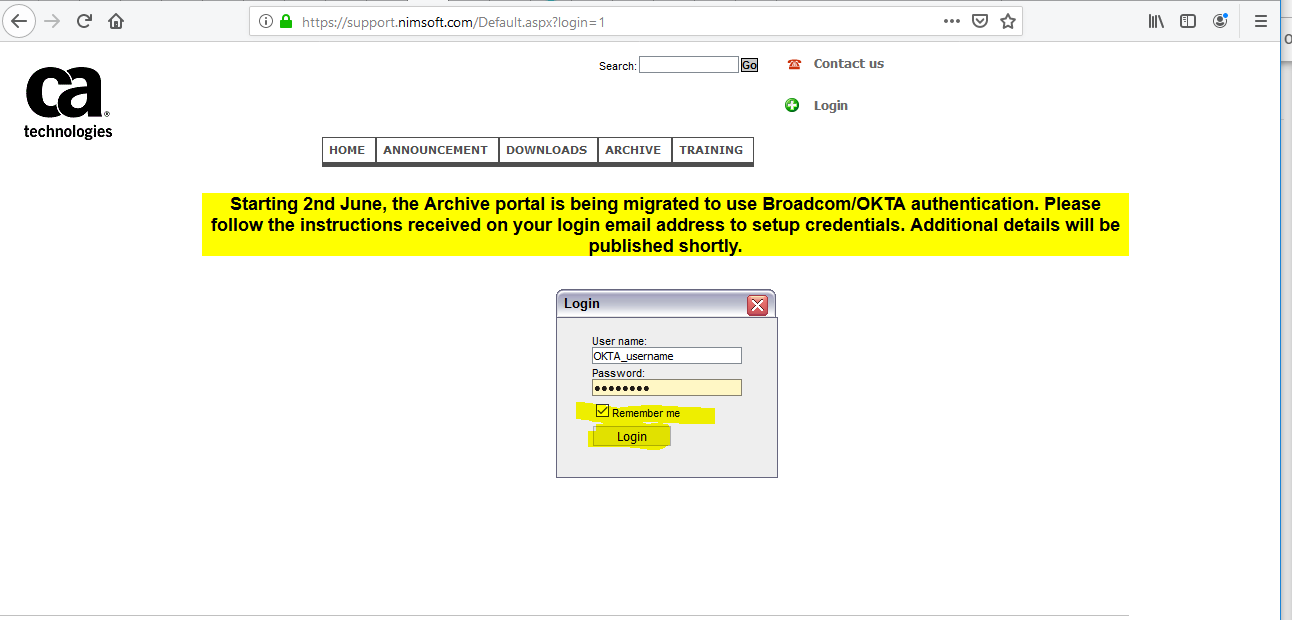 If the Enter key is used instead of the "Login" button, the user will be redirected to the support.nimsoft.com page without performing the login.