To change the Provisioning Server administrator password (etaadmin), perform the given steps on the Provisioning
Manager:
1. Log in to the Provisioning Manager with User name=etaadmin and Password=<Old Master Password>.
2. In the Provisioning Manager window, navigate to the Users tab.
3. Enter etaadmin in the Value field and click Search. The etaadmin user is searched for and displayed in the
left-pane.
4. Double-click etaadmin in the left-pane.
5. In the right-pane, click the Password tab and enter the new administrator password and click Apply.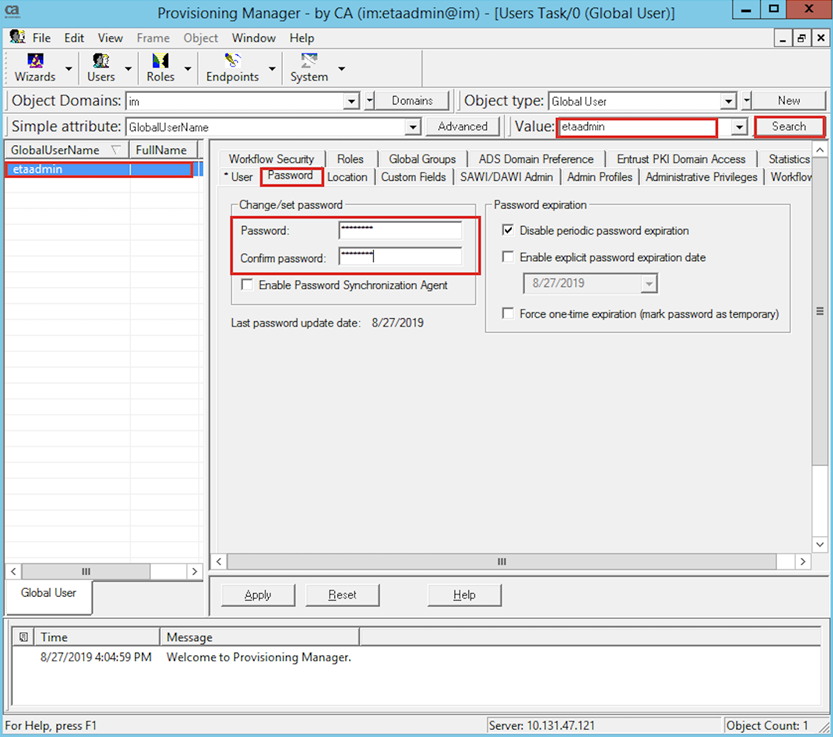 6. Log out and log in to the Provisioning Manager with the new etaadmin password.