How to delete remote files via SFTP after download
Article ID: 131463
Updated On:
Products
DSERIES- SERVER
CA Workload Automation DE - System Agent (dSeries)
Issue/Introduction
How to remove a source file after completion of SFTP job. This option is only available in the SFTP job type.


Environment
Release:
Component: DSRIES

Resolution
Open the job in the Desktop client.
On the Basic panel of the job definition, notice the section titled "SFTP Commands"
Beneath this section, select the "Delete source file(s) radio button.
Save the job.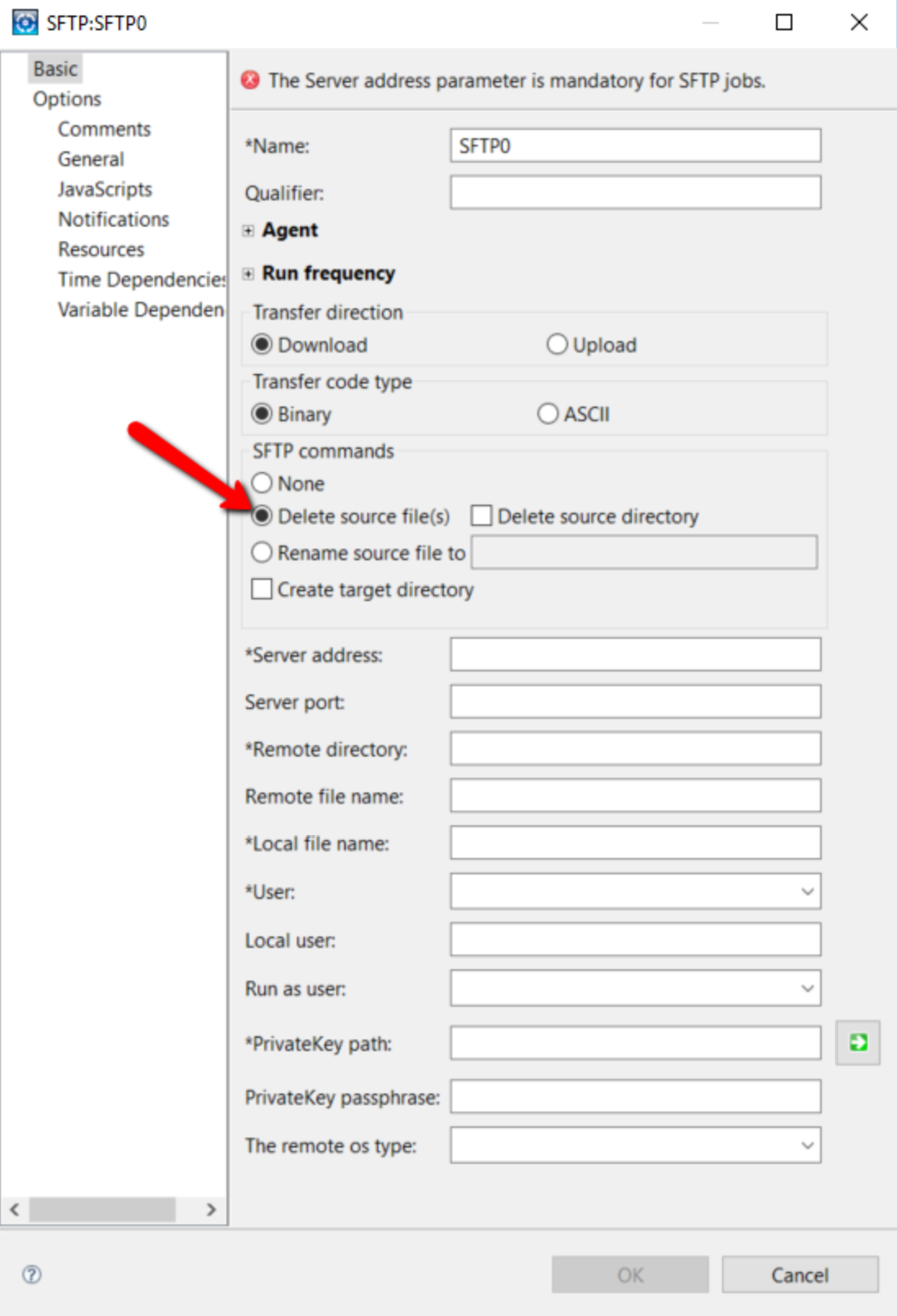 The job is now configured to remove the source file from the remote server once the transfer completes.