Excel 2.4.4: How to get a list of all Team Memberships in a workspace
Article ID: 109843
Updated On:
Products
CA Agile Central On Premise (Rally)
CA Agile Central SaaS (Rally)
Issue/Introduction
How can we get a report or a list of all users who are Team Members across all our projects in a workspace?
Environment
Release:
Component: ACSAAS

Resolution
You can use the Excel add-in to get that report.

- Create a Query to the Workspace Permission type.
- Select the columns you need.
- Additionally, manually add/type "User.TeamMemberships".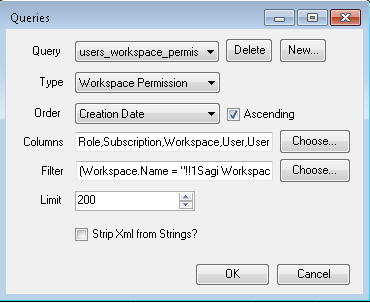 Here is what your output will look like: