Use of variables in logmon alarms

Basically, you just need to examine the file/log, identify the column positions where you want to grab values then create variables with a corresponding name, e.g., version for version information. Then define the variable for example:

Name
Version

Source
7

Expect
=

Value
3.3

Then choose a field separator or leave as whitespace (the default).

Then the variable will be available for the Watcher rule->"Message to send on match" when you type in a dollar sign ($). The variable will be available for use in the messages, e.g., $Version. But as you may know they can be pre-configured anyway in the raw config file if you know what you want ahead of time.
Here is an example:
Log message-> May 20 00:53:26 error Men and Mice Central: [1212 loadConnectionInfo] Unable to connect to the server "<example.com>.".
Count the number of columns for the log entry to the desired column-value, use that Column position and rt-click to test the logmon profile results to see if the 'Expected string is located.'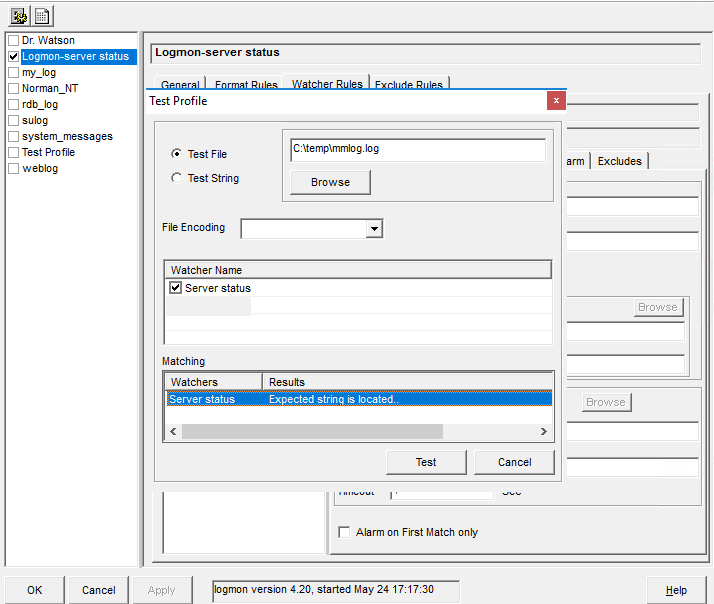 If not you may have to adjust the column position.
In this particular case, upon examination of the monitored log, column 17 contained the server name.
It sometimes helps to copy and past the log entry into Excel to count the columns, test the results, and then adjust the column number.