Despite the Time Zone Region is set to local, sometimes it is reset to UTC.

Case#1
1. Log in to UI
2. Go to Settings->Global Settings->Default Preferences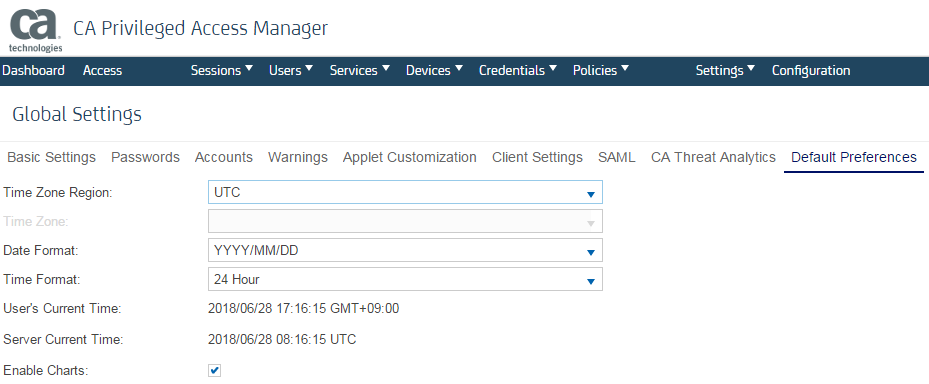 Case#2
1. Create a new user.
2. Login to PAM UI with the created user at Step#1.
3. 'Preferences' tab at 'User Information' screen.