e2e script returns error code -5 on Windows 10
Article ID: 103423
Updated On:
Products
DX Unified Infrastructure Management (Nimsoft / UIM)
Issue/Introduction
e2e on Windows 10 is generating a -5 return code/error when the script completes.
Environment
- UIM 8.5x
- e2e_appmon/e2e_appmon_dev v2.4x
- Windows 10 workstations
- Migration to Windows 10 workstations
Cause
- Windows OS configuration setting
Resolution
On the Windows 10 machine where e2e is deployed:

1. Navigate to HKEY_LOCAL_MACHINE\SOFTWARE\Microsoft\Windows\CurrentVersion\policies\system
2. Change the EnableLUA setting to 0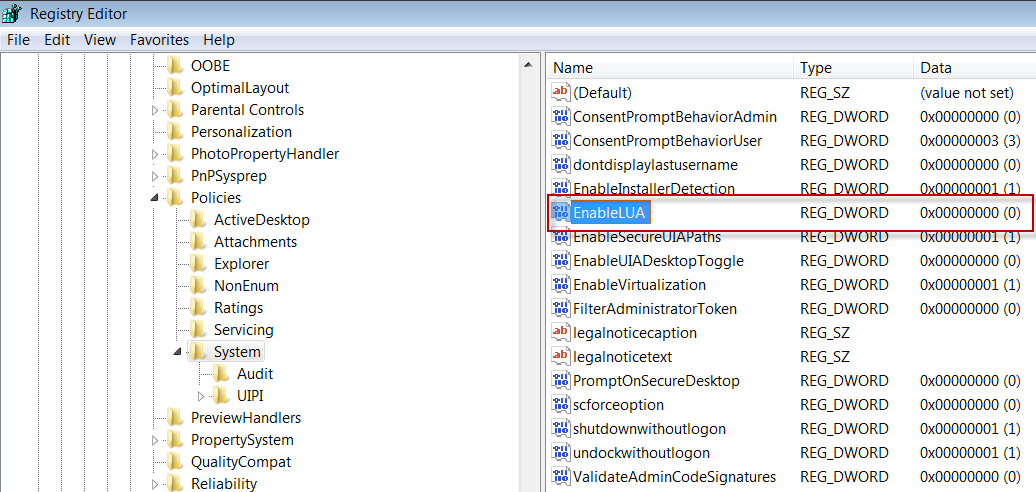 Registry setting for e2e on Windows 10

3. Reboot the workstation

This disables User Account Control (UAC) on the workstation.
Additional Information
If the above resolution doesn't resolve the -5 return code please also refer to the following url which contains further instructions:

https://knowledge.broadcom.com/external/article?articleId=34036