Scalar algorithm for dynamic alarm is calculated and compared on the value which is past the calculated baseline for that particular hour of the day.
If the Baseline is X and configured threshold (Scalar Type) is Y.
The new qos value Q is compared with (X + Y).
Example: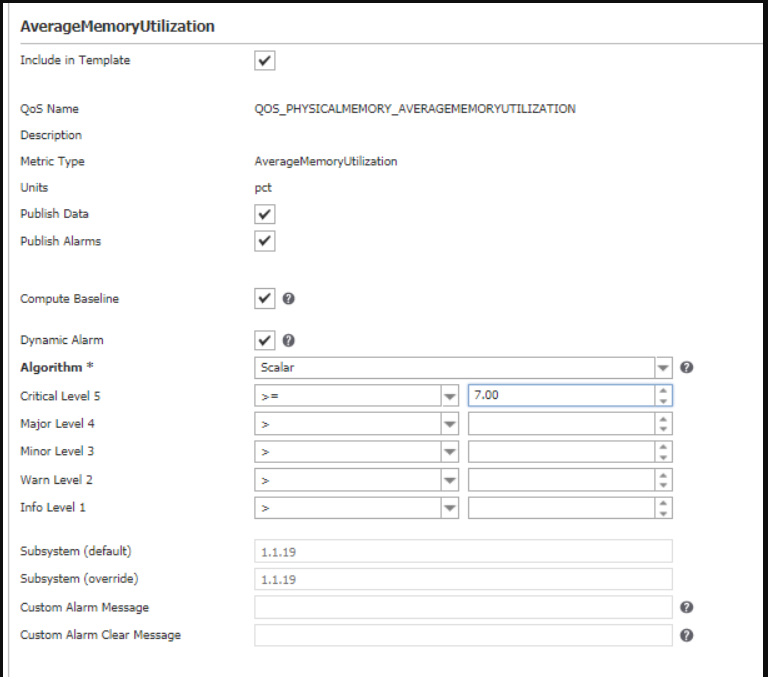 If the baseline value for 1PM - 2PM on Tuesday is calculated to be 2.0 , and the dynamic alarm algorithm is set to Scalar and threshold is provided to be >= 7.0 ,then the condition will be breached if the QOS value reported is equal to 9 = (2 + 7) and above.