Follow these steps to find and download APM Software.
1. From your browser, go to https://support.broadcom.com the "Welcome to Broadcom Support" screen appears.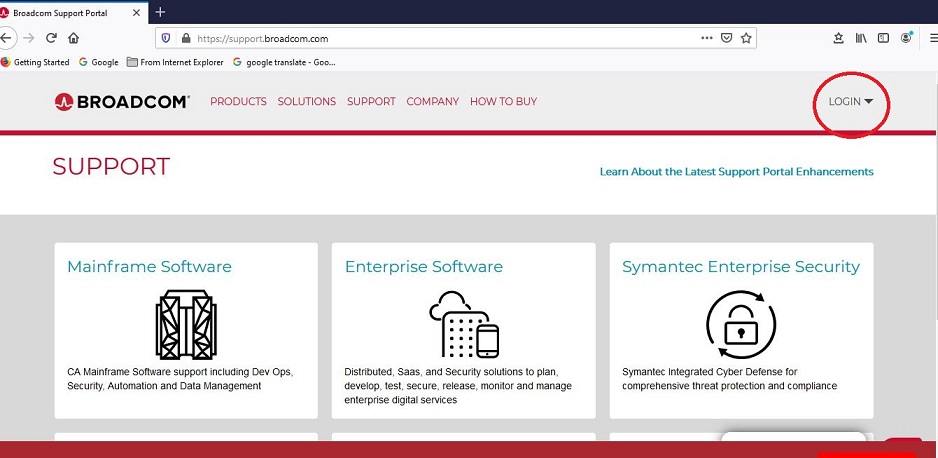 Click on the LOGIN link in the top right to to access the system. Then enter userid and password.
2. Select "Enterprise Software".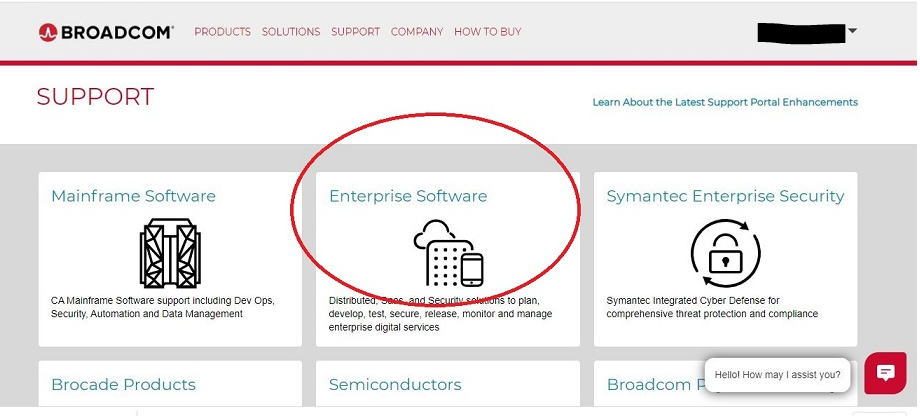 3. Select "Product Downloads".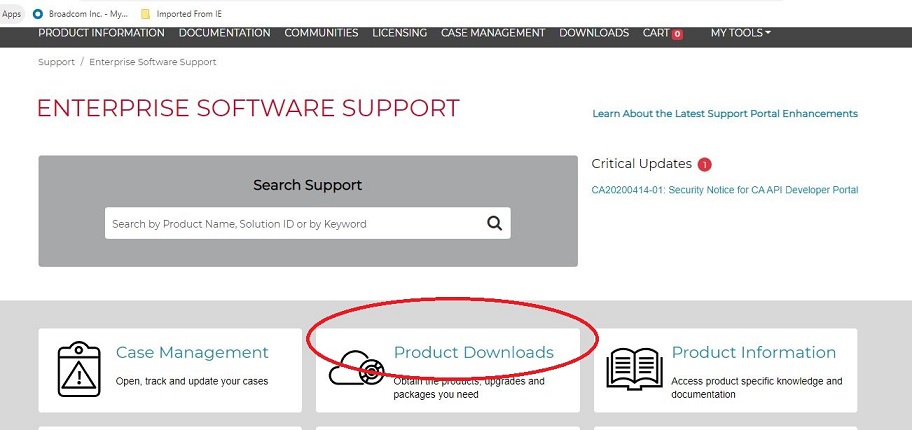 4. Enter "Application Performance Management" and select Application Performance Management.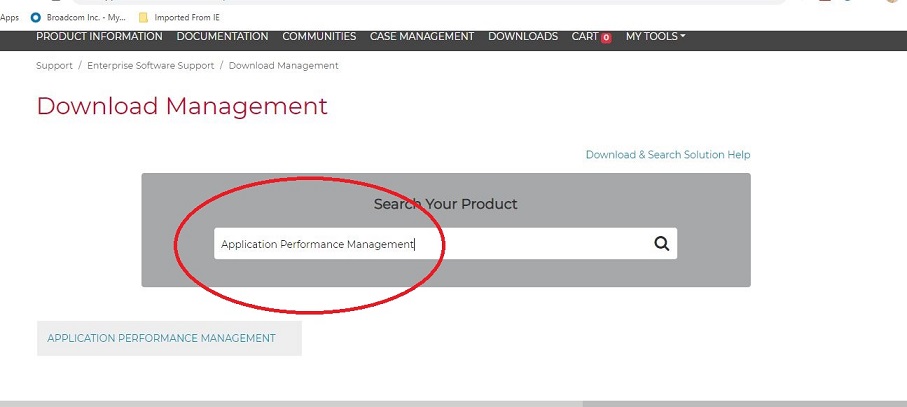 5. Scroll down under the Product Downloads List. Select the appropriate product and release. (Such as "CA Application Performance Management - MULTIPLATFORM.") You may have to scroll through multiple pages to find the right product.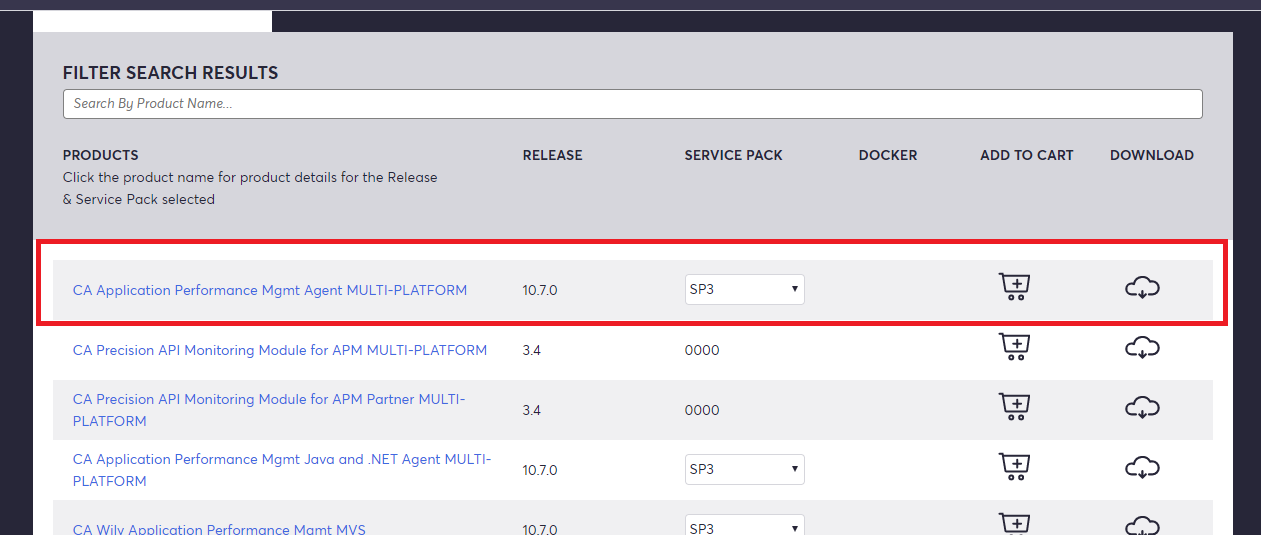 6. By default it will select in the following screen the latest available version but you can select also other, previous versions and releases by using the following filters in the top right corner.

7. Once the correct product and release is determined, you may click on the Add to Cart or Download icon for that row. If you hover over the icon, you will see the words add to cart or Download now, Let us select in this case Download Now
There are different options for downloading

8. The download is either scheduled or will begin. Save the file. On completion, you may return back to obtain more files.
Notes about upgrades:
1. To upgrade server side components (EM, Webview, ACC, APMSQLserver) to latest 10.7 you will need to download both Service Packs : 0000 and SP3

You will use EM installer available from "0000" option to install or upgrade your existing pre 10.7 EM component and then you apply latest service pack, in this example SP3
Servicepacks are available as as hotfix script installer that allow you to upgrade a server installation to the most stable build in a matter of seconds.
2. For Agent components there is not a hotfix script installer so you will need to download the latest package, in this example SP3
For assistance contact Support Team.