In Identity Manager, first verify that you have at least one group by clicking Groups>View Groups and searching:
Next, to create a service, click on Services > Manage Services > Create Service: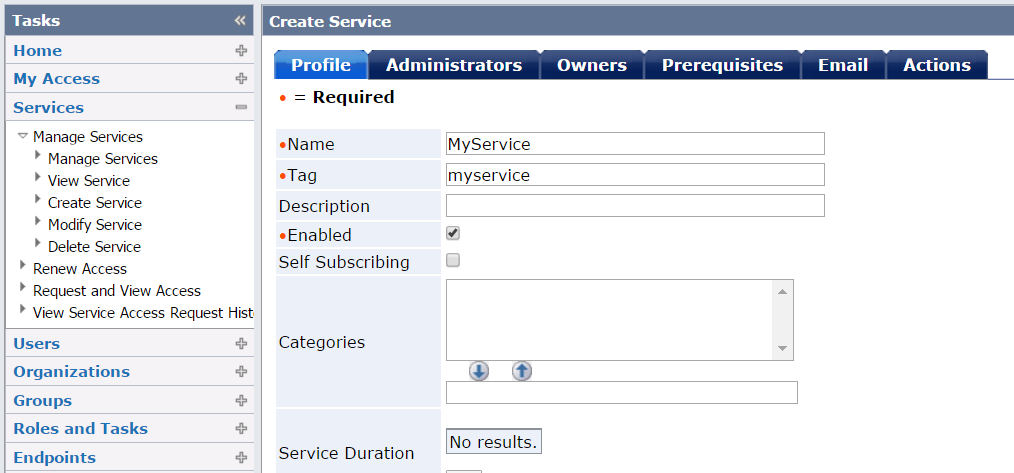 Give the service a name, tag and click the enabled checkbox. Click on the Administrators tab: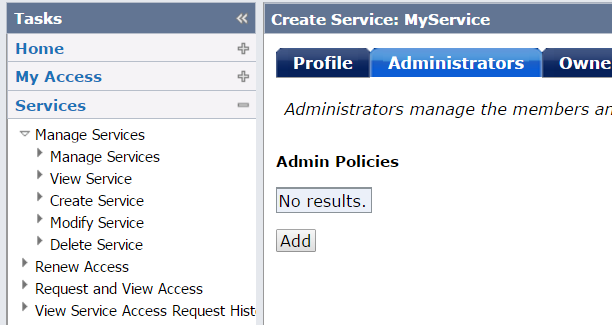 Click the Add button to add an administrator.
Under "Which users are the administrators of this Service?" select "Users who are members of group" as shown below:
Click the Browse button to search for a group.
Notice there are no groups listed here. The reason the groups are not showing is due to the Service Manager role not having the proper scoping to administer groups. To correct this, click Roles and Tasks>Admin Roles>Modify Admin Roles. Select Service Manager and click the Select button.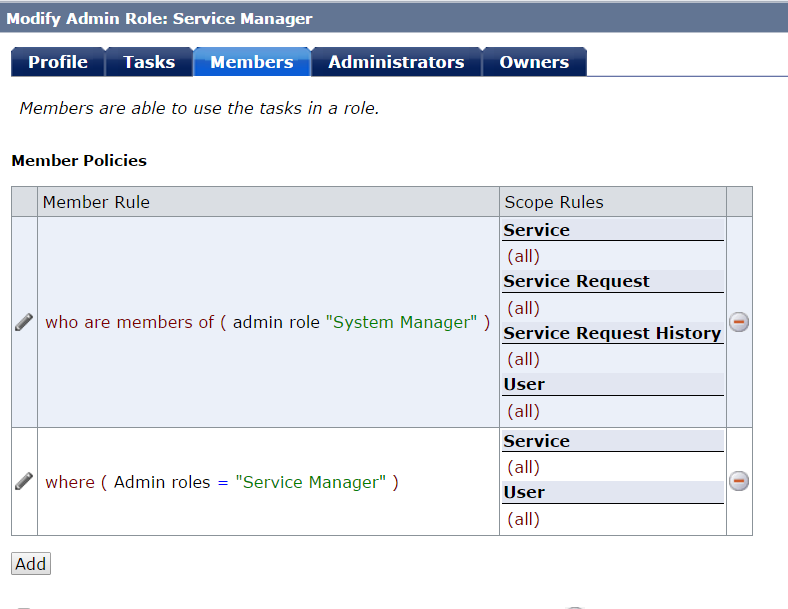 Notice there is no mention of Groups in either the System Manager or Service Manager section. We need to add group scoping to both. To do this, click the pencil next to the member rule you want to edit. At the bottom of this screen, select the drop down for the new scoping rule and select Group. Finally select All groups and click submit: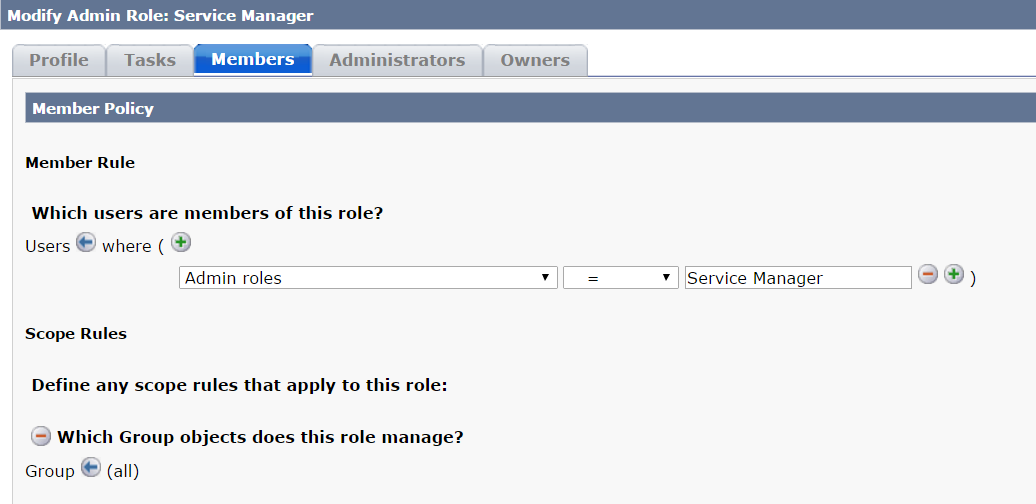 Repeat this for the other member rule. And now you should see group (all) added for both rules like this: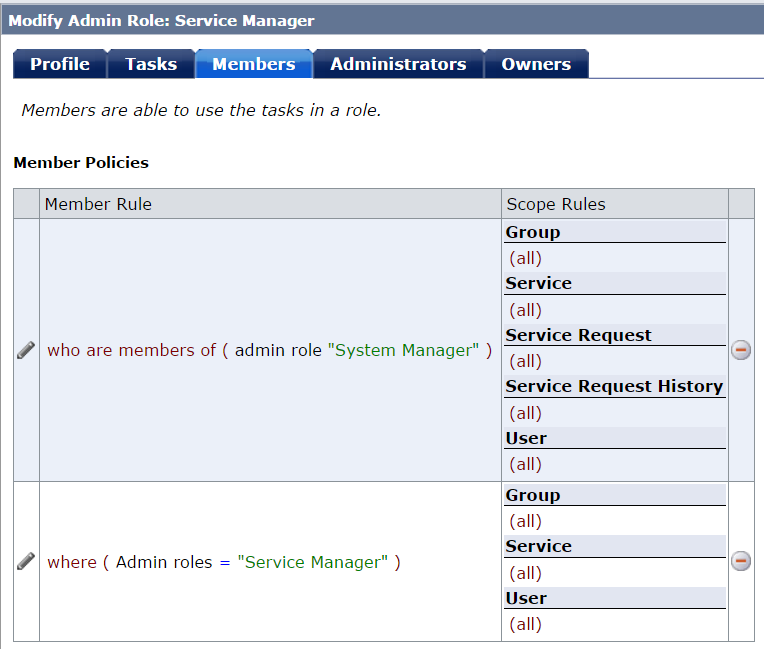 Click submit and repeat the steps to Create a Service. You should now see this when browsing for a group: